Welcome to YRH. We're glad you're here.
All of our dogs are available for adoption, foster-to-adopt, or sponsorship.
Please review our ADOPTION CONTRACT
These are the 'Terms and Conditions' you will need to agree to in order to adopt from us
Fully vetted dogs, (including spay/neuter, rabies, DAPP, microchip) are available to adopt
Any animal who has not been fully vetted due to age or health related reason is available 'foster-to-adopt' only.
Please review our policy on adopting to applicants
If you want to FOSTER ONLY please review our FOSTER CONTRACT BEFORE submitting your foster application.
Currently, Meet& Greets are held the 1st and 3rd Saturday of the month at PetSmart in Spring. One-off's are arranged by appointment only. Please be considerate of our volunteers' time. Do not schedule a meet/greet unless your intention is to adopt.
Before you bring a new dog into your home, please do some research on successful introduction methods.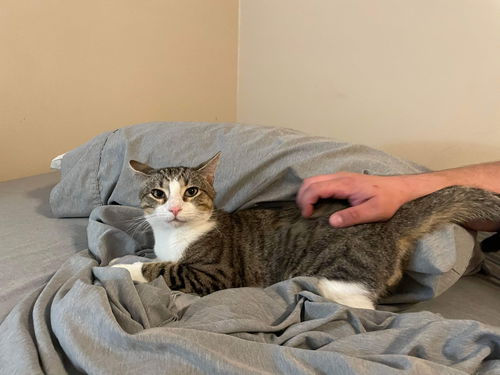 Squirrel was rescued from a dumpster with his siblings at the age of two weeks and brought to his foster home to be bottle-fed. Squirrel is a very smart cat with a personality bigger than he is. He's full of energy and loves playing. He is also very dramatic and loves attention. Squirrel has been vaccinated, combo-tested, microchipped and neutered and is looking for his forever home.